Pediatric Dentistry in Austin, TX
At Park Lane Pediatric Dentistry & Orthodontics, we are dedicated to providing comprehensive oral healthcare for children in Austin, Texas. We focus on pediatric dentistry and orthodontics, offering services that are specifically tailored to the unique needs and comfort levels of our young patients.
Our practice is not just another dental clinic. We strive to create a positive and nurturing environment that grows with your child. From their first tooth to their transition into adulthood, we are here to support and guide them through every stage of their oral health journey!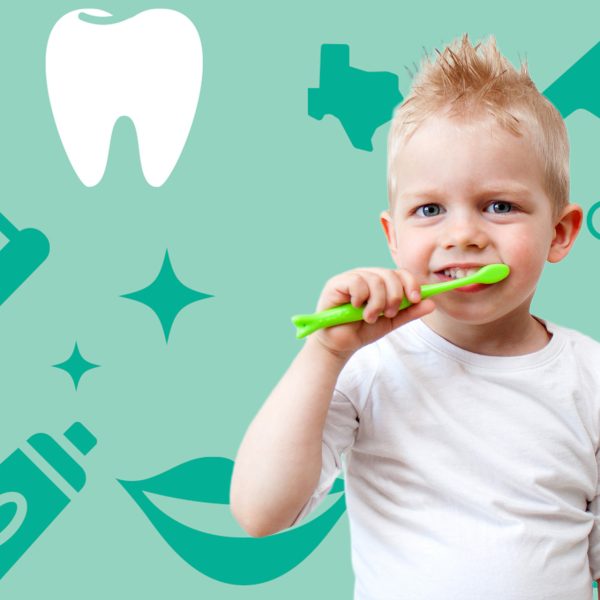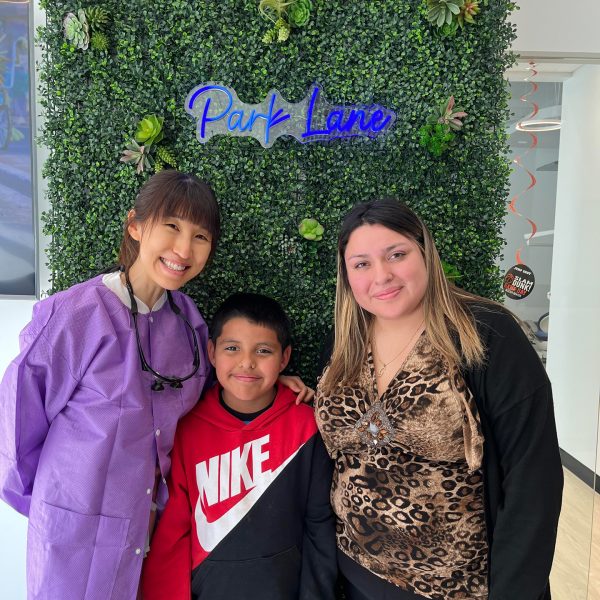 Why Choose a Pediatric Dentist?
Pediatric dentists are specialists in children's oral health. They receive additional years of training beyond dental school, focusing specifically on the dental needs of infants, children, and adolescents, including those with special health needs. This makes them uniquely equipped to handle all aspects of a child's growth and development as it relates to oral health.
At Park Lane Pediatric Dentistry & Orthodontics, we understand that children are not just small adults. They have different needs and challenges, and our team is specifically trained to deal with these. We use equipment specially designed for children, and our clinic is decorated with them in mind. Our goal is to create a friendly, comfortable environment where children feel at ease.
Choosing us means you're choosing specialized care. We are able to provide primary care and comprehensive dental treatment while helping your child build a foundation for a lifetime of healthy smiles. Regular visits to our pediatric dental office can instill good dental habits, ease any fears your child might have about the dentist, and detect oral health issues before they become serious problems.
What Makes Our Practice Unique?
Park Lane Pediatric Dentistry & Orthodontics is more than just a dental practice – we are a home for all your child's dental needs. Our dedicated team understands the significance of creating a comfortable and fun environment for our young patients. We utilize child-friendly language to explain dental procedures, alleviating any fears and nurturing a positive relationship between your child and their dental care. Plus, our state-of-the-art facility is fully equipped with the latest technology, ensuring safe and effective treatment. 
Pediatric Dental Services We Offer
Exams, Cleanings, and X-Rays
Regular dental exams are the cornerstone of maintaining optimal oral health for your child. Our comprehensive check-ups include a thorough assessment of teeth, gums, and the overall oral cavity. These exams, combined with professional cleanings, help prevent dental issues before they become problematic. We use gentle techniques to remove plaque and tartar, polish teeth, and provide oral hygiene instructions, making the procedure enjoyable for your child. Additionally, we utilize state-of-the-art X-ray technology that allows us to detect any underlying issues that might not be visible during a routine exam. Our low-radiation X-rays are safe, quick, and provide essential information for comprehensive care.
Fluoride Treatment
Fluoride plays a crucial role in strengthening your child's enamel, making their teeth more resistant to decay. At Park Lane Pediatric Dentistry & Orthodontics, we offer professional fluoride treatments tailored to your child's specific needs. This quick and easy procedure involves applying a fluoride varnish to the teeth, helping to safeguard against cavities. We recommend fluoride treatments every six months or as needed based on your child's oral health status.
Dental Sealants
The biting surfaces of back teeth are susceptible to decay because they often have deep pits and fissures that are hard to clean with a toothbrush. Our dental sealants provide a protective barrier for these vulnerable areas, effectively sealing out plaque and food particles. The application is simple and painless; a clear or tooth-colored resin is painted onto the chewing surfaces of the back teeth, forming a shield over the enamel. Dental sealants are an excellent preventive measure that can keep your child's teeth healthy and cavity-free.
Dental Fillings
Despite our best preventive efforts, cavities can still occur. If your child requires a filling, we provide tooth-colored dental fillings that not only restore the function of the tooth but also maintain its natural appearance. We use safe, BPA-free, composite resin material that is durable and blends seamlessly with your child's teeth. The procedure is performed with utmost care to ensure your child's comfort, eradicating the decay and filling the tooth with precision.
Dental Crowns
In situations where a tooth is severely decayed or damaged, a dental crown may be the best solution. Our practice offers pediatric dental crowns specifically designed for children's teeth. These crowns, made from safe, kid-friendly materials, restore your child's tooth while maintaining a natural look and feel. They not only save and strengthen the affected tooth but also restore your child's confidence in their smile. 
The Proof is in Our Patients
5-star reviews in Austin, TX
Today I got to visit this beautiful new location Park Lane Pediatric Dentistry and Orthodontics. The office is so pretty. The staff is friendly and knowledgeable. They take most insurances and they even see adults for orthodontics, including Invisalign ! You've got to schedule an appointment here.
I brought my son to his first dental appointment ever here. Dr Chang is very caring, patient and gentle with her patients. My little boy didn't even cry during this visit! The office is very clean, modern, new and the office staff is wonderful. I highly recommend Dr Chang and this location for all your pediatric dentistry needs 🙂 They validate parking at the McBee parking garage.
They were great, good with my son who is high functioning autism.