Wisdom Tooth Extractions in Dallas-Fort Worth, TX
Wisdom Teeth Removal in Arlington
Wisdom teeth are the last to emerge and are prone to causing or developing issues. Wisdom tooth extraction is a surgical procedure that removes one or more wisdom teeth, which are the four permanent adult teeth at the top and bottom corners of your mouth.
If there isn't enough room for wisdom teeth to come in, they become impacted under the gums. Wisdom teeth that have been impacted can cause a variety of issues, including damage to the surrounding dentition. We may recommend that your wisdom teeth be completely removed to prevent or stop this from happening.
When Should Wisdom Teeth be Removed?
Most people do not have enough room for their wisdom teeth to come in fully. When this occurs, we often suggest immediate removal of these teeth. Some of the signs that you may need wisdom tooth removal include:
Jaw pain and tenderness
Pain towards the back of the mouth
Sharp pain to surrounding teeth
Inability to open your mouth fully
Gum bleeding and inflammation
Damage to surrounding teeth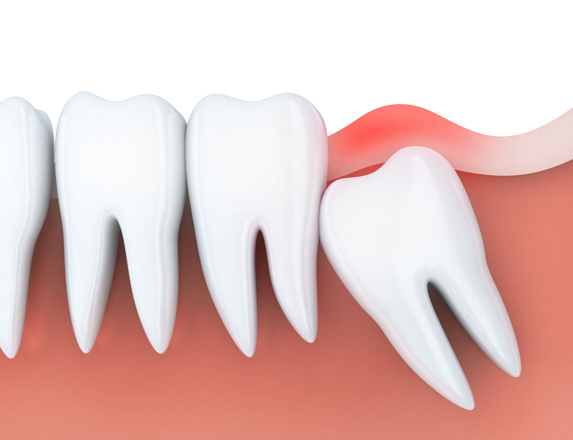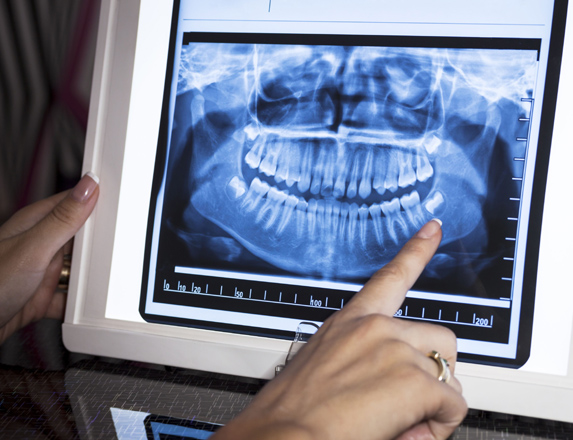 Candidates for Wisdom Teeth Removal
It's probably a good idea to consider getting your wisdom teeth removed if you've been informed in the past that you could need them removed. Wisdom teeth, if left untreated, can damage the surrounding dentition and cause your teeth to shift.
This requires the use of orthodontic treatment to straighten your teeth. If you don't address it, you could develop infections, tooth decay, and harm to the surrounding bone structure. X-rays will assist us determine whether or not removal is required – Make an appointment with our staff right away!
Wisdom Teeth Removal in Arlington, TX
As needed, we give our patients anesthesia or a local anesthetic. During your consultation, we can talk about your sedation choices. The wisdom teeth is then extracted by a tiny puncture in the gums. This process is repeated until all wisdom teeth have been removed. After that, we'll put stitches in your gums and send you home with a piece of gauze to halt the bleeding.
Your gums should heal in a few weeks time and you'll experience less pain and tenderness because the wisdom teeth have been completely removed from the mouth. You will recover completely and your mouth and jaw will get back to normal in no time!
If you need wisdom teeth removed, call us now and we can schedule you to come in for a consultation. We will make sure this stressful procedure is as comfortable as possible and that we get your smile back to 100%! Schedule with us today to get your appointment scheduled.
Arlington's Wisdom Tooth Extraction Dentist - Tooth Removal Near Me - Wisdom Teeth Removal in Arlington, TX
The Proof is in Our Patients
179 5-star reviews in Dallas-Fort Worth, TX and counting…
Had a great experience with Dr. Josh. He was thorough with my dental check up and professional at all times. He informed me of preventative/pro-active measures to maintain health teeth & gums. Likewise, he was able to get rid of calculus/plaque build up on my lower central & lateral incisors. I would recommend him to anyone that is wanting a pleasant time & helpful dentist!FYI - He's the one with the crazy hair and nice beard.
I had an emergency on a Saturday and they were able to get me in immediately, literally within 10 minutes. The staff was friendly and efficient, and diligent about getting my insurance sorted out and explaining costs upfront. Dr. Bolus was awesome in explaining to me the treatment plan and effectively resolved my emergency issue within 30 minutes and made sure I was as comfortable as possible. I came back for my annual cleaning 4 months later and that experience was similarly quick, thorough, efficient and comfortable.
My wife and I came in at 5:00, although they are open until 7pm. It was very easy to get in and be seen!! The Dentist was young but quite knowledgeable! Handsome also, as my wife says. The staff and nurses were very prompt in explaining everything and were great as well. Dr. JOSH is amazing!! Thank you Collins St. Dental!!!
Usually I am very nervous/anxious when going to the dentist but today I felt completely at ease here. Ally was so sweet when I spoke to her to make my appointment and she is just as sweet in person. Everyone there is so kind and Doctor Bolus was the kindest gentleman I've met in Dentistry. I would highly recommend Collin St Dental to everyone!
My first experience was with Ally. I had just moved and a few days later I was in horrible pain. She talked to me and made me feel at ease. Meet with Dr Bolus and he was amazing! He diagnosed the problem and took great care of me. My husband and I have had several visits and have had a great experience with all the staff! They are the best!!